The Country Church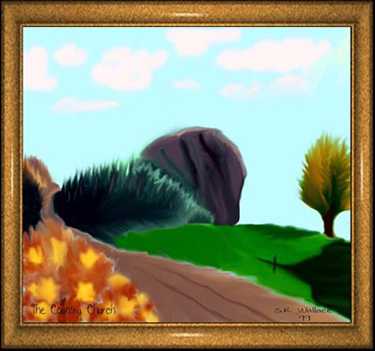 Digital Art
Look around you what do you see?
Some need the church building and the fellowship with others
in order to worship their Lord.
Others can sit under the shade of a tree
and have a spiritual uplifting.
Don't try to move the big boulders in order to worship.
Just move the pebbles over and have a comfortable seat
be it in church or under the tree.
Have that conversation with God.
He WILL take care of the boulders.
Copyright by Sharon Wallace 1998-2000

My Tennessee Nancy Spirit Moon
Evening Tide Lost Hope Spring Thaw
The Ole Swimmin' Hole The Country Church Solitude
The Overlook The River Cabin Storm Brewing
Alone The Back Forty Smoky Mountains
Woman

Navigational Dropdown Menu